Different Day, New Solution: How estheticians find solutions to all kinds of different skin care problems
by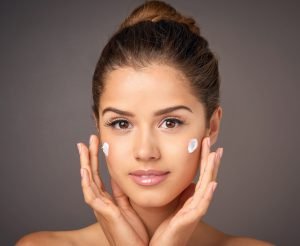 Every person is unique. But because everyone is unique, it also means we all face our own issues and often struggles when it comes to taking care of our skin and presenting our best outward appearance.
This is where estheticians come into the equation.
Estheticians are experts in skin care and provide treatment, knowledge, and guidance to the customers they work with, and these services can, and do, have a huge impact on their health and confidence. Esthetics focuses not just on the health of the skin, but also beautification.
On the surface, it might sound simpler than it really is.
There is a broad range of skin problems and skin care issues that estheticians must be able to recognize and help solve for the customers they work with. Some of these include:
Normal skin—not too dry, not too oily.
Dry skin—small pores and a rough, dull complexion.
Sensitive skin—red, dry, and itchy.
Combination skin—dry in some areas, oily in others.
Oily skin—enlarged pores and a shiny complexion.
For estheticians, every consultation and treatment is different based on the unique, specific skin care issues they're dealing with.
For example, let's look at the issues faced by someone with oily skin.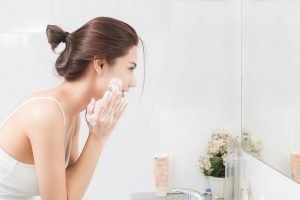 While a normal flow of oil to the skin is a healthy thing for maintaining healthy skin, relieving dryness, and keeping skin pliable, it can be a problem when too much oil is produced. Estheticians must be able to advise customers on the best ways to care for oily skin to maintain its health and project the best outward appearance.
Some tips would include:
Cleansing twice a day with a gentle, water-soluble cleanser
Exfoliating regularly to remove the buildup of dead skin and diminish clogged pores
Using alcohol-free toner to renew and recharge the skin, as well as minimize the appearance of enlarged pores
Moisturizing with an oil-free, water-based moisturizer
Applying a gel-based sunscreen whenever you'll be exposed to the sun to avoid brown spots, pigmentation, and freckles
This is just one example of the type of distinctive skin-care issues an esthetician must be ready to advise about, with more extensive suggestions in terms of specific types of products to use in order to maximize skin health and beauty.
Without question, the market is flooded with a vast array of skin care and beauty products, and it can be extremely confusing and tough to navigate. The guidance you deliver on what specific products will deliver the best possible results for individuals can have a very real impact on their daily life.
The field of esthetics also is very dynamic in nature, constantly evolving with new products and advances within the field. For example, a recent report by Women's Marketing indicated that the U.S. beauty mask market is "expected to grow exponentially through 2021."
And, according to Persistence Market Research, by the year 2022 the skin rejuvenation market will reach $2.2 billion, due largely to new products and advancing technology.
In order to succeed it's essential that you stay on top of emerging trends and the rapid pace of new products and solutions. Here are some of the activities you would likely find yourself doing upon entering the field of esthetics:
Acne treatments
Airbrush tanning
Body wraps, masks, scrubs
Chemical peels
Extractions
Facials
Makeup application
Waxing and hair removal
And if you were wondering, yes, the future employment prospects for estheticians are very good. One contributing factor is that estheticians can find opportunities in any number of settings, from salons, spas, and resorts to healthcare clinics and dermatology offices.
According to the U.S. Department of Labor, Bureau of Labor Statistics, the need for estheticians nationwide will grow 13 percent between 2016 and 2026. In Pennsylvania, O*NET OnLine projects the need for estheticians to grow 11 percent between 2014 and 2024.
Successful estheticians also may find opportunities as beauty consultants and working in cosmetology marketing.
The next question is, does a career in esthetics sound interesting to you?
It's a career field that's growing, creative, and people-oriented, and it has a direct impact on an individual's confidence and ability to lead the best life possible. In order to begin on your path to a career in esthetics, the first thing to do is research which programs in your area provide the best training and have solid connections with employers.
Penn Commercial Business/Technical School has been a leading provider of education and training programs for decades, helping individuals like you embark on empowering new careers every day. Penn Commercial is respected throughout the region, and as such regularly works with top employers that rely on the school for knowledgeable, well-trained graduates.
The Esthetics Program at Penn Commercial offers education and training in the following areas:
Facials
Skin care
Hair removal/waxing
Makeup application
The science of skin care and professional practices
Facial treatments and services and temporary hair removal
Advanced skin care techniques
Professional esthetics and make-up application
State Board preparation for esthetics
The diploma program can be completed in just 12 weeks and is designed to prepare students to sit for the Pennsylvania State Board of Cosmetology Esthetics licensing examination.
So if you're ready to take advantage of the amazing opportunities that are out there for estheticians, this program could be the ideal path for you to take to get there.