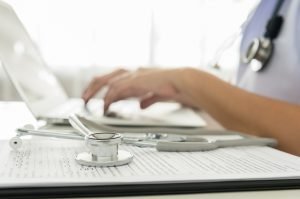 In case you haven't noticed, there's been a lot of buzz about health care in the news over the past several months. And the only thing we really know with 100 percent certainty is that health care is, and will always be, one of the most important sectors of America's economy.
Not to mention that the need for health care is something that touches the life of virtually everyone.
For anyone looking to change careers, or to enter a professional field for the first time, health care provides opportunities that are hard to beat. And within the industry, one field that currently offers robust opportunities is that of the medical office administrator.

A key member of the health care team at hospitals, physician offices, medical clinics, and many other health care settings, the medical office administrator plays an essential role in ensuring the smooth and efficient operation of the facility.
So if this is a career you're interested in learning more about, one of the first, most important things for you to know is what it takes to succeed in the field. Here are five key characteristics and skills you'll find in successful medical office administrators.
Organization
This one goes without saying. A big part of the job of a medical office administrator is making sure the health care setting you're working in is operating efficiently. Many of your duties will include such vital office responsibilities as:
Updating patient medical records
Transcribing physician dictation
Processing insurance forms
Scheduling patient appointments
Preparing reports and presentations
Ordering office supplies
Bookkeeping
Invoicing
With all of these responsibilities on your plate, it's critical that you bring solid and proven organizational skills to making sure everything gets done, and gets done well.
Communication
This one's a biggie, too. Every day, you'll find yourself interacting with physicians, nurses, medical assistants, and others who primarily serve on the clinical side of the operation, treating patients. So you not only need to have a strong understanding of treatment topic areas and medical terminology, but you also must be able to communicate with your colleagues confidently and effectively.
At the same time, you'll often find yourself doing things like answering phones, greeting patients, and scheduling appointments — communicating directly with the patients to whom your office is providing service. So the job requires being able to connect with them on a human level — to listen to their needs, and to communicate in a way that meets those needs.
Finally, medical office administrators are sometimes responsible for interacting with insurance representatives and for processing insurance claims. Again, the exchanges in these situations can get technical in nature, and to manage them successfully, you've got to be able to "speak the language" and communicate effectively.
Patience
The daily operations at hospitals, medical clinics, and physician offices can get very hectic and fast paced.
There will be times when you have many different things on your plate that need to be handled quickly, with other members of the health care team asking you to assist them. The phones may be going crazy, and the line at the reception desk may be backed up.
And, honestly, there will be times when you encounter patients — usually over the phone — who don't have the information you need to help meet their needs, and who sometimes even make unrealistic requests in terms of scheduling.
Having patience is essential to successfully handling everything a medical office administrator can have going on.
Teamwork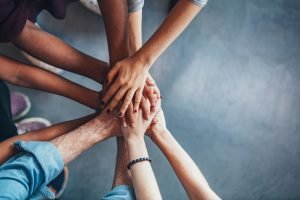 The health care team is a complex one — with physicians, nurses, medical assistants, billing and coding specialists, medical office administrators, and others all working on taking care of their own responsibilities.
Without solid teamwork skills and abilities, it's easy to let important things slip through the cracks. Along with strong teamwork skills, it's equally important to bring a positive attitude to the job.
Compassion

Let's face it: At the end of the day, health care is about healing. It's about helping members of your community and putting them in a position of being able to live better, more comfortable lives.
Even though medical office administrators don't typically get involved with providing hands-on patient care, that doesn't mean they're don't contribute significantly to the "helping and healing" aspect of the health care environment. You're an important part of a team whose every member should stay focused on providing a positive experience for patients.
Whether it's speaking with patients over the phone or greeting them when they come into your office, it's important that you connect with them on a human level. And to do that takes a high level of compassion and sensitivity to other people's needs.
So, does this sound like you?
If so, the next step may be finding the high-quality education and training program that will prepare you to enter the field poised for success.
The Medical Office Administration program at Penn Commercial Business/Technical School can be completed in just 18 months, and has established itself as one of the most respected of these programs in Pennsylvania.
With a curriculum designed with input from industry professionals, the Medical Office Administration program at Penn Commercial offers the most relevant education and training in areas that matter the most to current employers in the field.
As a student in this program, you'll benefit from a blend of classroom theory and hands-on training in real and simulated professional settings. And you'll learn from seasoned instructors who bring years of their own professional experience into the classroom.
Are you ready for a career in medical office administration?
If so, we're waiting to help you make it happen at Penn Commercial!