IN THE MIDST OF A PANDEMIC
We are living in unprecedented times. The Coronavirus Pandemic has put America in a stranglehold. States have ordered non-essential businesses to close and citizens to stay home. For millions of American workers, this is devastating. They don't have the ability to work from home because of the nature of their jobs, notably in the retail and restaurant industries. Putting the economy on hold has impacted every business in every field. As a result, we are seeing layoffs and furloughs in record numbers. People have lost their jobs. And the fear of when they'll be able to get back to work is excruciating.
HELP IS ON THE WAY!
Fortunately, the federal and state governments have stepped in to provide relief to America's now-jobless workers. With the passage of the $2 trillion emergency stimulus package, there are hundreds of billions of dollars available for struggling people to make it through this crisis. You may have heard about the $1200 checks the federal government will be sending to adults who earn less than $75,000. They are also providing funding to extend state unemployment compensation plans an additional 13 weeks. Even more helpful is those people who receive unemployment will get an extra $600 per week from the federal government, through July 31! In Pennsylvania, for example, UC benefits generally pay half of the filer's income, subject to a weekly maximum of $572. Traditionally, benefits in PA are available for up to 26 weeks, but have now been extended to 39 weeks under the stimulus bill.
This will make an incredible impact for working people here in Western Pennsylvania. Looking at these numbers, if an employee was making $35,000 at their full-time job, they would qualify for $336 per week in PA unemployment compensation, and an additional $600 in federal aid. In other words, this worker, who would normally earn $672/week (before taxes) at their job would likely receive $936/week during the economic shutdown. That's substantial.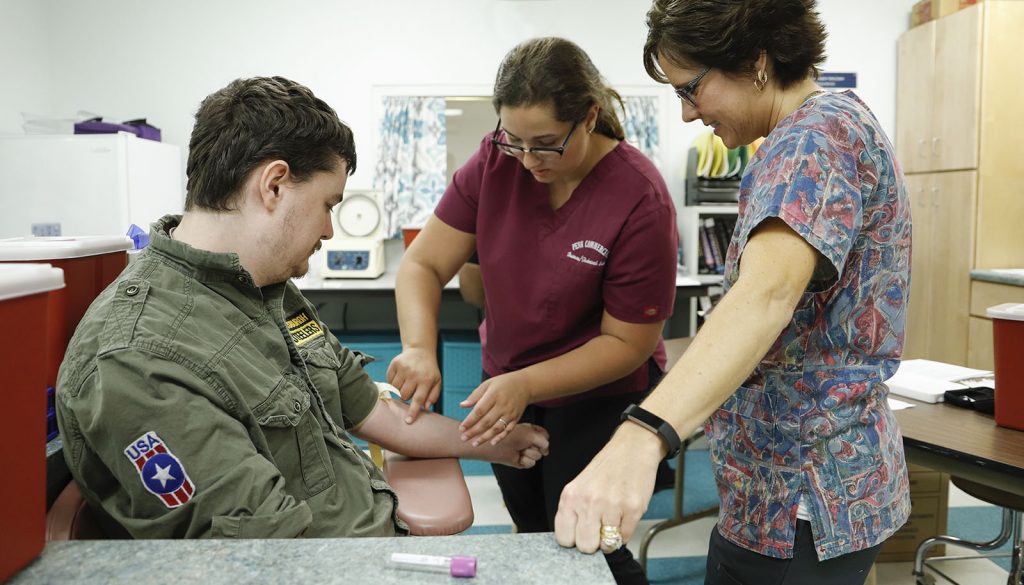 WHY SCHOOL MAKES SENSE… NOW!
Due to the current crisis, a large number of hard-working people throughout Washington County, Greene County, Allegheny County and surrounding neighborhoods have been laid off with no idea if or when they will be able to return to work. Obtaining a new skill and education during down times gives a person a step forward to expanding their career options. One of the challenges for people looking to go "back to school" and receive specialized training is the difficulty of leaving a job and the steady income they rely on to survive. Under the current circumstances, people who have been laid off now have the opportunity to take classes to better their careers, while receiving a substantial income from the stimulus. Those who are out-of-work and stuck at home could use this time to start learning a new trade!
Here at Penn Commercial Business/Technical School, we offer training in industries where workers are already in high demand! Now is the time to train for a new, better career! During the stay-at-home order, our students are learning coursework online, in the safety of their own homes. Once the quarantine is lifted, we will immediately open the school for onsite training. What is also very helpful is financial aid eligibility does not eliminate a student's unemployment benefits!
LOOK BEYOND JUST TOMORROW.
During this unprecedented time, add certainty back into your future. This crisis will end, and people will go back to their jobs. Think about where you would be a year from now. Then think about where you COULD be… with a new career!
Our Admissions department is available and enrolling new students now. We can help you plan your future! Please call us at 724-229-7551, or fill out the request form and an Admissions Representative will be in touch.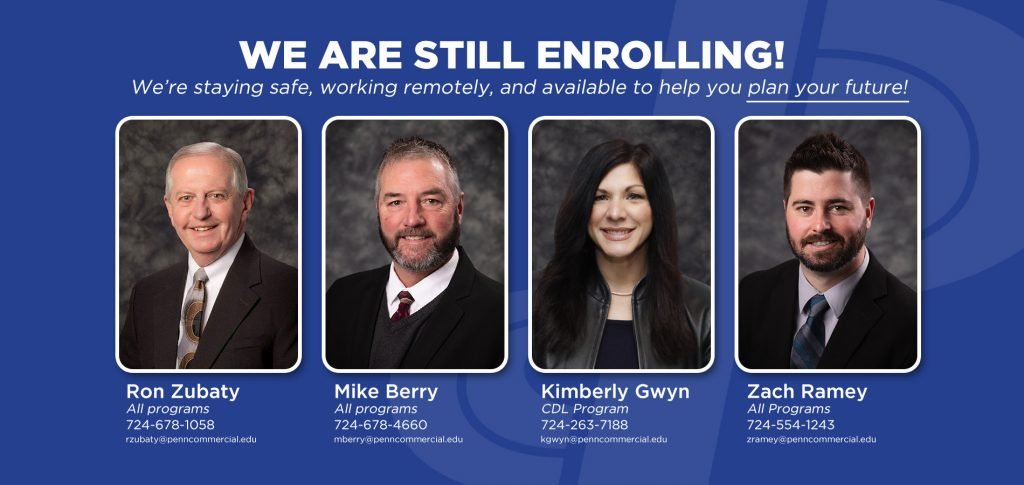 Information about filing for unemployment benefits in Pennsylvania.
Source for info about the stimulus package: New York Times, April 3, 2020
Source for info regarding $600 federal aid checks: Business Insider, April 2, 2020