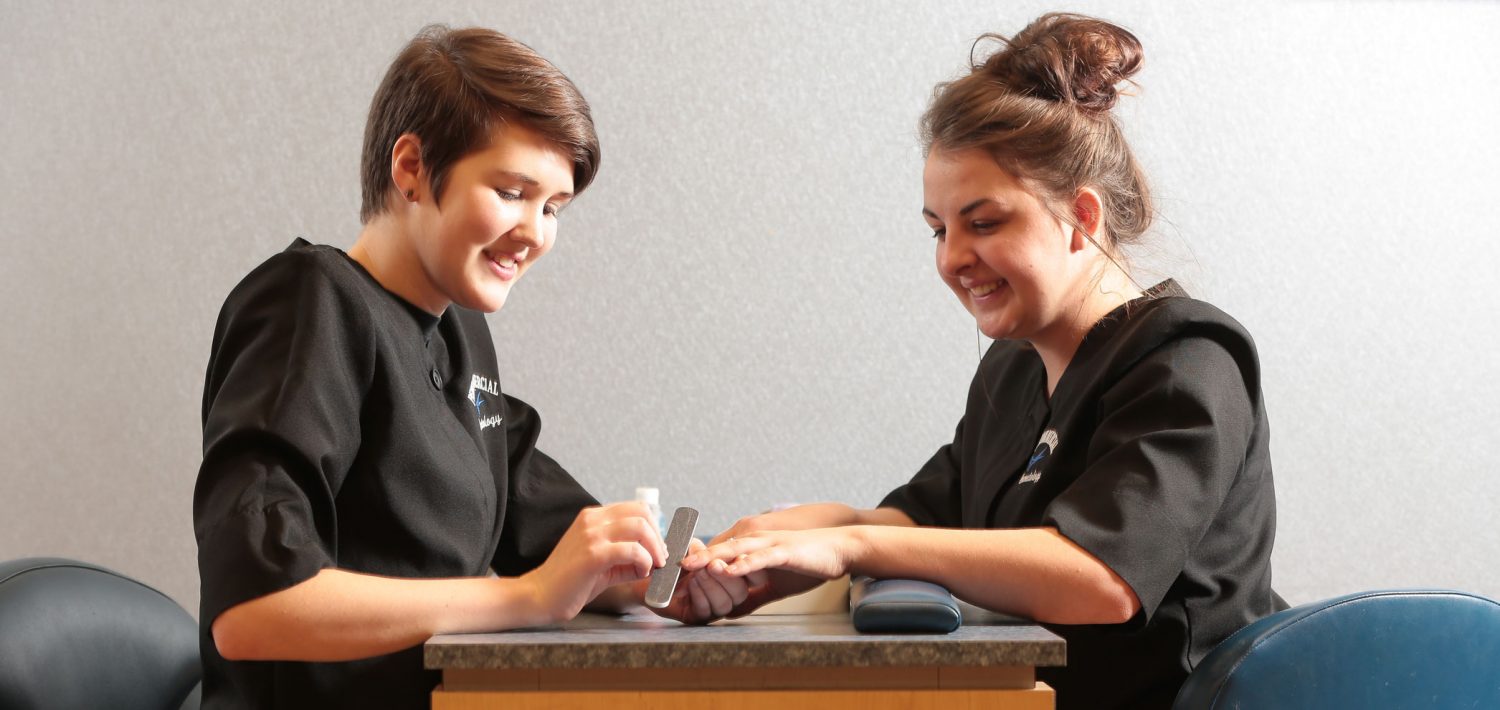 Spa and Salon Program at Penn Commercial – Located in Pennsylvania
Our Spa & Salon Programs offer some of Pennsylvania's most comprehensive, hands-on training in the field. We develop our programs based on today's latest techniques to prepare students to successfully enter the job market or open their own business.  Our Toni & Guy Hairdressing Academy brings a world-renowned curriculum and unparalleled salon experience to the Washington, PA, area.
Our Spa & Salon Programs can be completed in 3 to 9 months, depending on what specialization you choose. At Penn Commercial Business/Technical School, we offer two different program options:
Penn Commercial's long-standing cosmetology program was proudly converted to a Toni & Guy Hairdressing Academy in 2016. Our ultra-modern 15,000-square-foot salon located inside Penn Commercial was built to inspire and develop top talent in the cosmetology industry.
Covering cosmetology fundamentals, 11 classic cuts and nine color techniques while also providing students with the confidence to advise and educate salon clients, our Cosmetology Program produces graduates who are salon- and state board-ready. We want our students to come away with a well-rounded skill set, an understanding of the hairdresser's role, confidence in providing customer service and extremely marketable real-world salon experience.
Students at Toni & Guy learn from industry-leading instructors who years of real-world experience into our Academy. Backed by the iconic Toni & Guy curriculum, our students receive the highest level of hands-on instruction in today's cutting-edge techniques. To learn more about the Cosmetology Program, please click here.
Our Spa & Salon Programs were designed to deliver the know-how and the abilities you will need to prepare for a new career in the field you choose and take advantage of the growing demand. At Penn Commercial, you will have classroom learning, but also take part in extensive hands-on training. Your program will have a large amount of practical exercises and lessons, in order to provide you with the right preparation for professional situations.