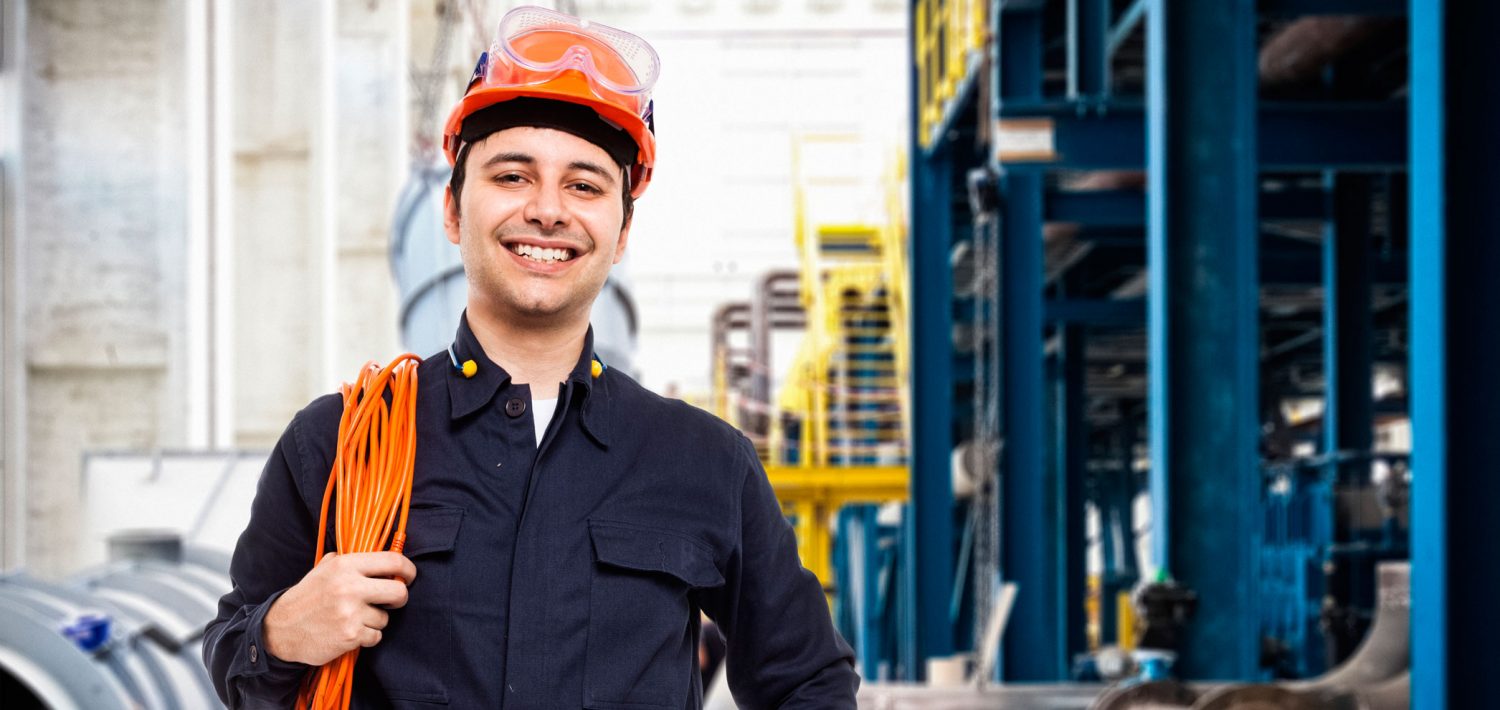 Specialized Electrician Program in Pennsylvania by Penn Commercial
The electrician program at Penn Commercial serves Southwest Pennsylvania (including the Pittsburgh area) as well as students from Wheeling to Morgantown, West Virginia. Continue reading to learn more about our electrician classes, and the types of jobs and salaries for electricians in the U.S.
If you stop for a moment and think about the most crucial necessities in life, few are as important as electricity. Every setting needs electricity to properly function: homes, businesses, schools, and hospitals. You will probably not be able to name one that doesn't. Making sure everyone has reliable electricity—and that they get it back quickly when it goes out—takes the work of skilled electricians.
Our electrician program offers the knowledge, perspective and abundant hands-on training to prepare you for a career in this high-demand field.
At the end of this nine-month electrician course, you will be able to work as a professional electrician and take advantage of the substantial demand for these professionals. Workers in the occupation as an electrician provide services nearly everyone takes for granted this day and age.
Winds of Change – New Alternative Energy Course Added
In light of the constantly evolving landscape of today's energy needs, Penn Commercial has added "Alternative Energy" to its 9-month Electrician program. We've expanded the wealth of knowledge we offer to our students to help them prepare for the increasing need for environmentally conscious technicians. Aspects of this course include:
Constructing and wiring solar panels and windmills
Creating solar energy
Hands-on learning of the mechanics and operation of windmills
Understanding geothermal energy
Participating in turning geothermal energy into electricity
Studying the operations of an electric vehicle
How to Become an Electrician
When you enroll in Penn Commercial's electrician diploma program, you will benefit from a hands-on education covering the areas necessary to work as a professional electrician and provide reliable services. Classes for electricians are available at Penn Commercial Business/Technical School – in Washington, PA 15301.
The program will cover the following:
Fundamentals of Electricity
Technical Mathematics
National Electrical Code
Residential Wiring
Commercial Wiring
Installation and Inspection
The main goal of the electrician program is to give you the education and essential knowledge about all the subjects you need to understand in order to provide reliable service as an electrician. At Penn Commercial Business/Technical School we will offer you opportunities to apply what you know in real, hands-on learning situations so you will be fully prepared for a career as an electrician.
Train to become an Electrician
Given the nature of the field, an extensive portion of your learning experience will involve hands-on training, working with our modern facilities and resources – similar to the training you would expect with an electrical apprenticeship.
A key strength of the electrician program is our faculty. Experienced electricians who have spent years working in the field and bring excellent teaching skills and relevant knowledge into your classroom will teach you the necessary theory you need to improve your abilities.
When Electrical Training School Starts
Classes are forming now, so the best way to get started is by calling 724-222-5330 today or stopping by our campus. Our staff is ready to provide information about our program and show you our facilities. This program offers both day and evening class options. Day classes meet Monday through Friday between the hours of 8:00 am to 4:00 pm. Evening classes meet Monday through Thursday from 5:30 pm to 9:30 pm.
Getting Started at our Electrical Technical School
At Penn Commercial Business/Technical School, we strongly believe in empowerment. For us, that is the best way to help students achieve their professional goals and successfully launch new careers. And that is what we have been doing since 1929: empowering. For more than 80 years we have been training students and heightening their talents so they can be well prepared for the challenges they might encounter in the job market.
Electrician Jobs, Salaries, and Career Outlook
The employment opportunities for electricians have been growing significantly in the last few years. According to data retrieved from O*NET OnLine, the job growth projection for electricians from 2014 to 2024 is 14%—which is much faster than average. The projected number of job openings for that same period is 181,800. *
This electrician training program is designed to produce graduates who are ready for entry-level positions such as electrician/helper, and who are typically employed by electrical contractors or wiring installation contractors, or are self-employed.
Electricians can work in different settings, such as:
Residential
Business
Office Buildings
Hospitals
Factories
There is a high demand for qualified electricians in the United States—which presents great opportunities for those looking into starting a career in that area. The electrician program will equip you with the required skills and abilities through personalized instruction, experienced faculty, cutting-edge facilities and strong academic support.
Some of the tasks you will be performing as an electrician include:
Repairing electrical systems
Examining electrical units
Maintaining electrical systems
Installing new systems
Estimating jobs
Customer service
Who Hires Our Grads
Bailey Technical Services, Inc.
Circuit Contracting LLC
Diversified Air Systems, Inc
Erb Electric
Fletcher Industries, Inc.
General Electric
Gilmore Electric
Lane Valente Industries
Leveltek Processing, Inc.
Lighthouse Electric Company, Inc.
PAG Electrical Services
SE Schultz Electric, Inc.
Tatman Electric
Trigg Construction Home Improvement LLC
Vinnie's Electric
To help students find the right position after graduation and launch their new careers, our alumni and career services offer a variety of services like job fairs, career counseling, interviewing workshops, job listings, resume assistance, employment newsletters and externships.
"I'm most satisfied with the job placement assistance in my field of study."
– Wayne Wilson, Building Maintenance, Horizon Properties
*http://www.onetonline.org/link/summary/47-2111.00
Additional Program Entrance Requirements
In addition to your high school diploma or GED certificate, entrance to the electrician program at Penn Commercial requires the following:
Ability to lift and carry up to 25 pounds
Good hand/eye coordination
Ability to identify various colors (color-coded resistors and wires)
Manual dexterity and physical abilities including standing, bending, squatting and kneeling