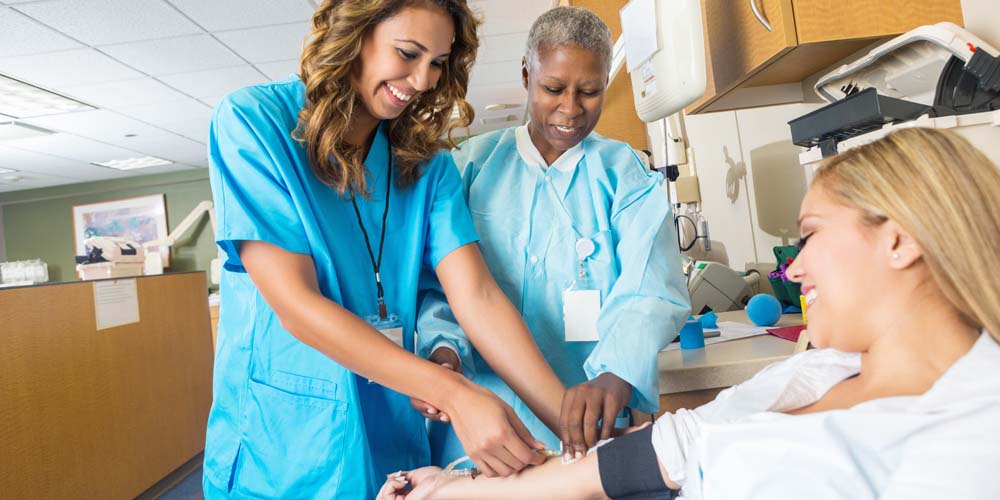 YOUR TRAINING IN HEALTHCARE STARTS AT PENN COMMERCIAL!
It takes a very skilled person to be able to draw blood quickly and with minimal discomfort to the patient.  These phlebotomy technicians do more than just collect blood specimens for laboratories to diagnose illnesses, they also sterilize and prepare lab equipment, label and ship samples, and enter patient information into electronic health records.  More importantly, phlebotomists create an atmosphere of trust and confidence with patients to make sure the process goes smoothly.
Our Phlebotomy Technician program is 12 weeks.  Students will be trained in the field of phlebotomy in the classroom followed by an externship, earning a total of 12 credits.
Phlebotomy technicians, or phlebotomists, are an essential position in the healthcare industry.  These medical professionals work one-on-one with patients to acquire one of the most dependable methods for diagnosing illnesses and other maladies.  Without phlebotomists and the expertise they provide for patients, doctors and laboratories, patient care would not be as helpful or as accurate.  Phlebotomists are fundamental to the medical field.
According to the U.S. Bureau of Labor Statistics, expected job growth for phlebotomists from 2019 to 2029 is 17% – much faster than average job growth projections.
WHAT YOU WILL LEARN AT PENN COMMERCIAL
Skills you will learn:
Venipuncture (butterfly, vacutainer, syringe)
Point-of-Care Testing
Finger sticks
Heel sticks
Laboratory procedures
Preparing blood samples for transport
Proper documentation procedures
Electronic health records
Courses you will take:
Medical Terminology I with Anatomy and Physiology
Electronic Health Records
Phlebotomy Procedures
Phlebotomy Technician Externship


GETTING LICENSED AS A PHLEBOTOMY TECHNICIAN
Graduates of the Phlebotomy Technician program are eligible to sit for the National Center for Competency Testing Phlebotomy Technician certification exam.
Graduates must be licensed to work in this field. Penn Commercial does not guarantee that a student will pass the licensing examination.
WHERE YOU CAN WORK
Phlebotomy technicians work in a variety of settings:
Hospitals
Diagnostic laboratories
Blood donation centers
Doctor offices
Health clinics
and many more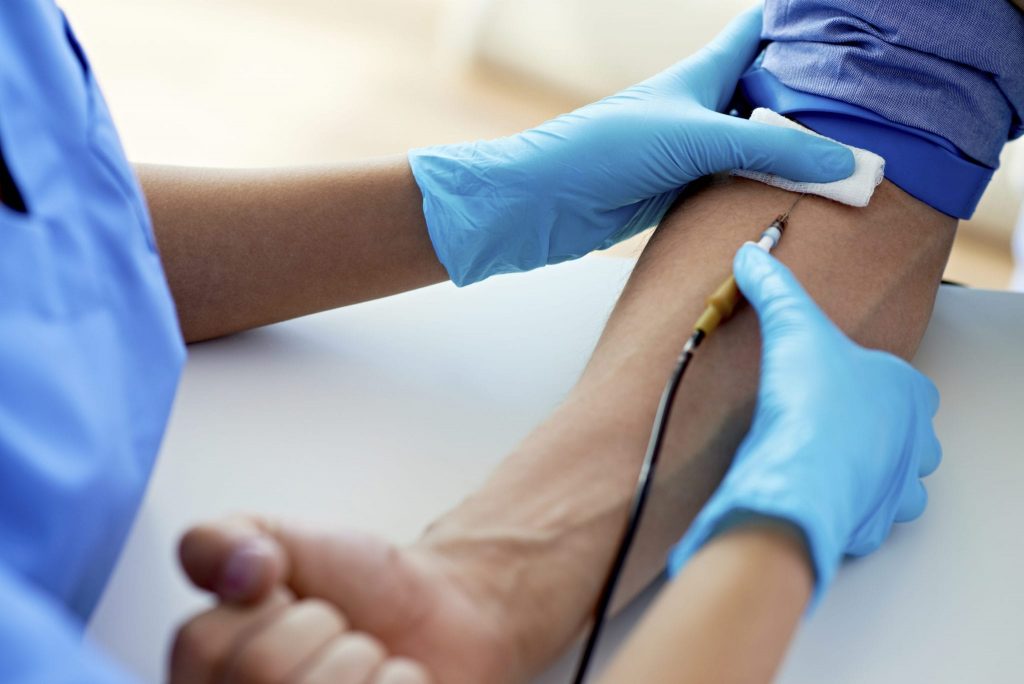 LEARN MORE ABOUT OUR PHLEBOTOMY TECHNICIAN PROGRAM
We would love to tell you more about this incredible training program and give you a tour of our school and facilities.
Our Admissions Team can be reached at 724-222-5330, or you can quickly fill out our form on this page and we'll be in touch!