Penn Commercial Now Offering Professional Development in Certified Recovery Specialist Training
by
Penn Commercial is now offering a new weekend professional development workshop for those wanting to help others through their addictions, substance abuse and personal crises. The Certified Recovery Specialist training is a 9-week program, with a tenth week added for an additional Certified Family Recovery Specialist class.
WHAT IS A CERTIFIED RECOVERY SPECIALIST?
CRS providers assist individuals through their addiction recovery by leading group sessions, helping to develop life skills, conducting assessments, interventions and otherwise being a support system for those in need. Recovery specialists work alongside medical caregivers and other professionals who handle substance abuse issues, notably drug addictions. They provide an understanding and empathetic environment for patients to address and talk about their addiction and the challenges of overcoming drug use. Most recovery specialists' work takes place in rehabilitation facilities and help centers. They may also perform outpatient duties in alternative settings such as the home, workplace or other environments.
WHAT ABOUT THE PROGRAM?
Our Certified Recovery Specialist training is divided into two sections. The first is nine weeks of training and preparation for the CRS certification exam. This training includes recovery management, education and advocacy, ethics and responsibility, communication and confidentiality. Upon completion of the course, students will take a paper exam at and administered by Penn Commercial. The second section is a one-day Certified Family Recovery Specialist class that provides expanded training for family assistance. Penn Commercial is a Pennsylvania Certification Board approved provider.
TELL ME ABOUT THE INSTRUCTOR.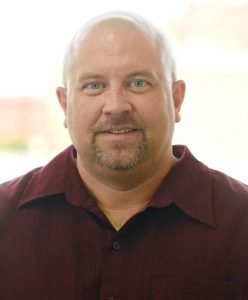 The instructor of the Certified Recovery Specialist/Certified Family Recovery Specialist training is Erich Curnow, CCDP, CRS. Erich will be the instructor for the training sessions. Erich is the Director of Clinical and Case Management Services for the Washington Drug and Alcohol Commission. He has multiple years of experience overseeing recovery support services and advocacy efforts. He is the point of interface with many partner agencies and treatment providers across the state and he is a subcommittee co-chair on the Washington County Opioid Overdose Task Force.
WHAT REQUIREMENTS ARE REQUIRED OF STUDENTS?
Those who have had a history with addiction recovery, and want to help drug and alcohol peers with addiction issues using their own experience as a guide toward wellness, are welcome. Those who have successfully overcome their struggle with drug abuse tend to be the most effective recovery support provider. Eligibility requires that students must have at least 18 months of continuous sobriety to gain CRS credentials.
WHEN ARE CLASSES?
Currently, the CRS/CFRS classes are held on Saturdays, from 9:00am to 3:30pm. We offer program starts at the beginning of every quarter (January, April, July, October).
HOW DO I SIGN UP?
For more information about the Certified Recovery Specialist workshop, or to register, please call 724-222-5330 ext. 349, or email us at arossell@penncommercial.edu.
***
The Certified Recovery Specialist program is a non-credited professional development workshop offered by Penn Commercial Business/Technical School.  Certification is contingent upon the student's passing of state exam.