NEXT CLASS START: April 4, 2020
FOR REGISTRATION INFORMATION:
724-222-5330 x349
arossell@penncommercial.tempsites.net
Become a Certified Recovery Specialist and Help Others Recover from Addiction
You know how difficult the road to recovery can be, but you've made it! Unfortunately, there are thousands who have not. Statistics show that 90 percent of people with a substance abuse problem began smoking, drinking or abusing drugs before they turned 18. Of the $500 billion dollars the government spends on addiction and substance abuse, only 2 cents on the dollar go toward prevention and treatment.
When you enroll in Penn Commercial's Certified Recovery Specialist program, you have the opportunity to help change the statistics and assist others with their fight for sobriety. Prevention and treatment are key, and you can become part of the solution in just nine weeks. Add a tenth week and take a Certified Family Recovery Specialist class.
WHAT IS A CERTIFIED RECOVERY SPECIALIST?
CRS providers assist individuals through their addiction recovery by leading group sessions that help develop life skills. They also conduct assessments, arrange and participate in interventions and generally support those in need. Although most recovery specialists work in rehabilitation facilities and help centers, they may also perform outpatient duties in alternative settings, including the patient's home or workplace.
Recovery specialists work alongside medical caregivers and other professionals who handle substance abuse issues. Because of their personal experience with addiction, they are better able to facilitate and support the recovery of others with substance abuse issues. The valuable work of a certified recovery specialist can help shape the mental health system.
Through their insights and personal experience, CRS providers give hope to others who are recovering, helping improve their chance to:
Increase hope for recovery
Develop problem solving skills
Cultivate natural support networks
Participate actively in the community
WHAT DOES THE CERTIFIED RECOVERY SPECIALIST PROGRAM INCLUDE?
Penn Commercial's Certified Recovery Specialist training program consists of two sections. The basic nine-week course qualifies students for certification as a CRS. Classes meet on Saturdays from 9:00am to 3:30pm. During your training, you learn about:
Recovery management
Education and advocacy
Ethics and responsibility
Communication and confidentiality
At the conclusion of the Certified Recovery Specialist program, you sit for the Pennsylvania Certification Board exam that is administered by Penn Commercial.
The second session (week 10) is a one-day Certified Family Recovery Specialist class that provides expanded training for assistance to families, friends and others affected by another's substance use disorder.
WHAT ARE THE PREREQUISITES FOR THE CERTIFIED RECOVERY SPECIALIST TRAINING PROGRAM?
This program is available to those who have had a history with addiction recovery, have maintained at least 18 months of continuous sobriety and want to use their own experience with addiction to guide others toward wellness and recovery.
WHAT ARE THE REQUIREMENTS FOR CERTIFIED RECOVERY SPECIALIST/CERTIFIED FAMILY RECOVERY SPECIALIST CREDENTIALS?
Anyone seeking CRS/CFRS credentials must meet the Pennsylvania Certification Board (PCB) requirements:
Have a high school diploma or GED
Successfully complete the Certified Recovery Specialist Training Program
Have at least 18 months of sustained recovery from addiction
Successfully complete the Pennsylvania Certification Board CRS exam
Sign an ethical code of conduct
WHO IS THE INSTRUCTOR?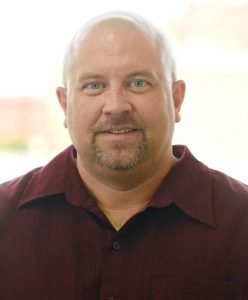 Erich Curnow, CCDP, CRS teaches the CRS/FRS classes. He is the Director of Clinical and Case Management Services for the Washington Drug and Alcohol Commission and has many years of experience overseeing recovery support services and advocacy efforts. Additionally, he is the point of interface with many partner agencies and treatment providers throughout Pennsylvania and is a subcommittee co-chair on the Washington County Opioid Overdose Task Force.
How can I enroll in CRS/CFRS training near me?
FOR REGISTRATION INFORMATION:
724-222-5330 x349
arossell@penncommercial.tempsites.net