For an industry that is famously dominated by men, the number of women becoming commercial truck drivers is growing. Due to a shortage of licensed commercial drivers, trucking and delivery companies across the country are doing whatever they can to entice people to earn their Commercial driver's license and work for them. Competition is causing incomes for drivers to rise, with many businesses offering signing bonuses in the thousands of dollars to bring people on board.
For the three women in lead CDL instructor Ben Crawford's class, they already have their goals set for the type of driving they want to do.
"I want to be a water hauler," says Emily Mitchell, from Greene County.
"Sand boxes. Transporting frac well sand, that's what I want to do," says Amanda Wilson from Uniontown, PA.
For Washington resident Amanda Aldridge, she prefers to do local tri-axle work. "Dump trucks."
One thing they all agree on, though, is that Crawford has been an incredibly knowledgeable, and patient, teacher.
"We get on his nerves," says Mitchell.
"But he gets on ours too," replies Wilson, laughing.
"Ben pushes you to be the best you can be," describes Aldridge.
"Yeah, he's great at what he does. We're learning a lot from him," follows up Mitchell.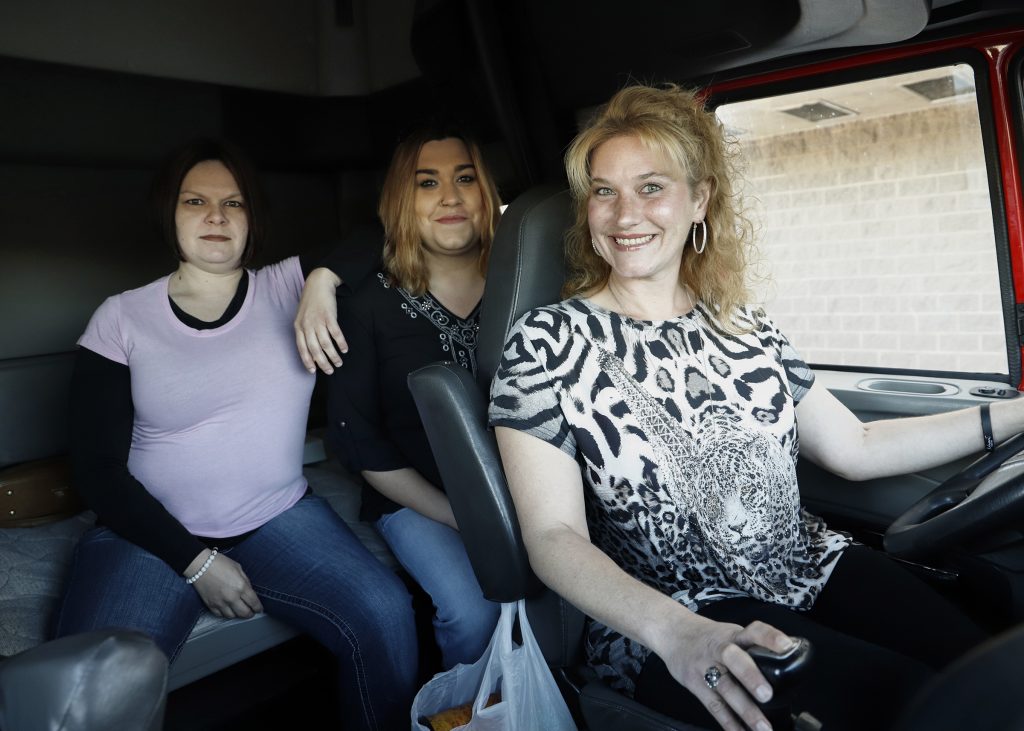 According to the American Trucking Association, the number of female truck drivers rose 68% from 2010 to 2018. According to the ATA's numbers, there are currently 3.5 million drivers in the trucking industry across the nation, with about 234,000 of them being female, making up just 6.6 percent. But the number of women entering the field is steadily increasing.
"I get to drive this baby! It's fun," answer Mitchell, when asked what she loves about the CDL training class at Penn Commercial.
According to CNN Business, the median annual wage for a private fleet trucker in the U.S., for instance someone who drives for Walmart, is $73,000. Some companies pay less, others pay more. What is consistent is the need for drivers. Billions of products need to be transported to retailers and warehouses every day. The most common way to deliver goods is by truck.
"Everything you own comes from a truck," says Crawford.
Supply vs Demand is the basic rule of capitalism. It works on the labor side just like it works on the production side. With the increasing pay that drivers are now earning, it's opening the doors ever wider for women who want join the industry and make a good living.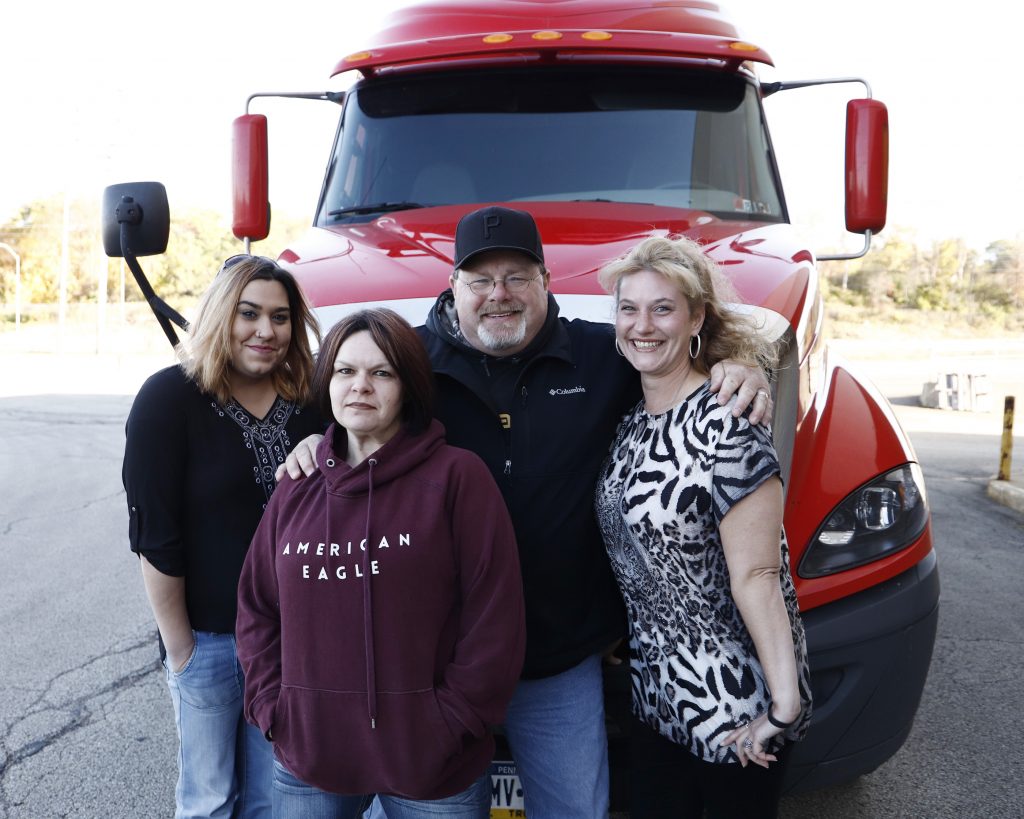 Pictured left to right: Emily Mitchell, Amanda Wilson, Ben Crawford, and Amanda Aldridge.