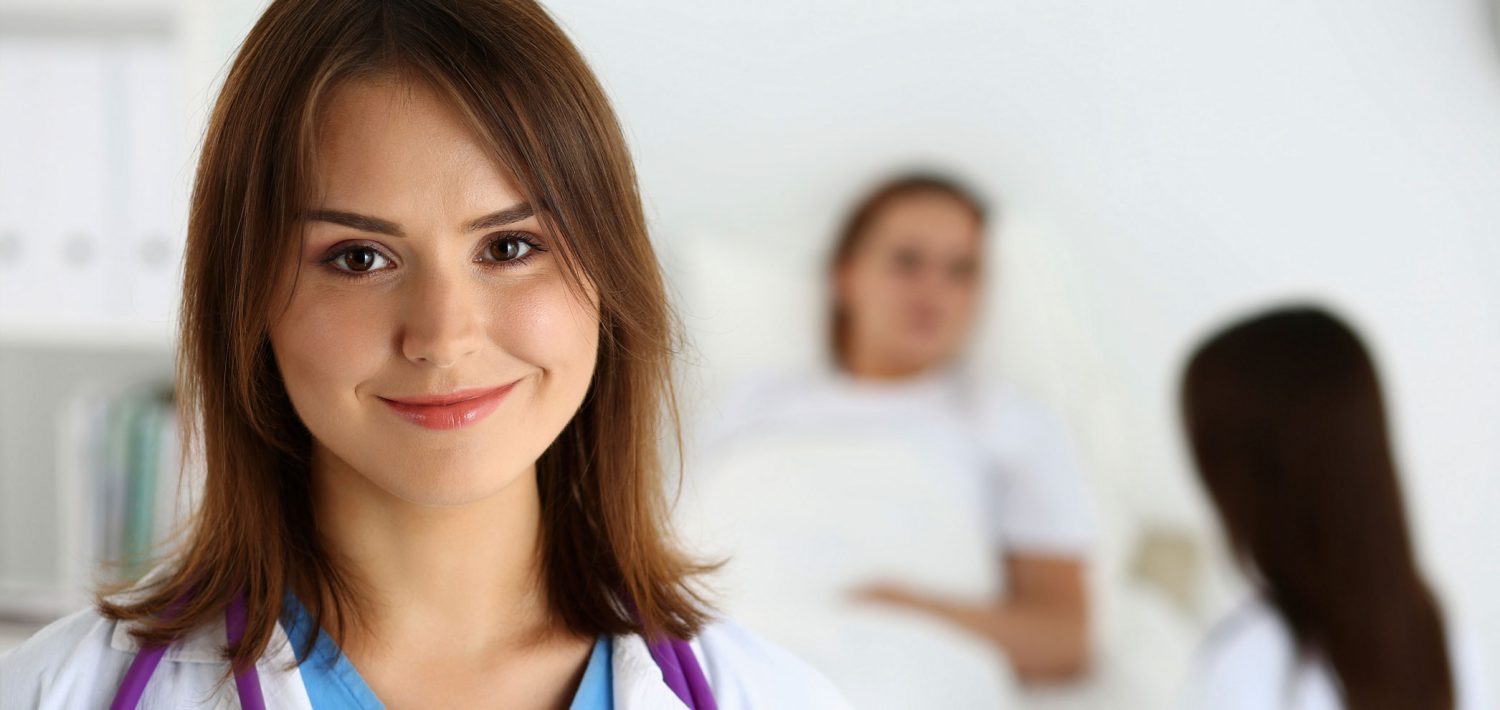 The field of nursing has evolved dramatically over the past few decades. The healthcare industry is growing fast, and doctors are relying more and more on nurses to provide a heightened level of patient care. These professionals bring caring support and comfort to patients and their families at the time they need it most. Licensed Practical Nurses are truly on the front line of health care.
Located in Washington County, Pennsylvania – Penn Commercial Business – Technical School provides Practical Nursing training solutions. The information below will cover Practical Nursing salaries, where you can go to school for Practical Nursing, and outline Practical Nursing schools near you!
Our Practical Nursing program will offer you the theoretical foundation, hands-on training, skills, and the necessary perspective to prepare to become a well-rounded health professional.
During this 12-month nursing program, you will have access to training that will prepare you to work in a variety of medical facilities providing care for patients of all ages and taking advantage of the increasing opportunities presented in this field.
What You Can Learn in the Practical Nursing Program at Penn Commercial
This 12-month diploma program has been crafted to prepare students to serve as a true health professional for patients and their families. Students will be taught how to administer medication, observe and report symptoms and perform therapeutic procedures. Other areas of focus include:
Concepts of Nursing Practice
Pharmacology
Anatomy and Physiology
Medical-Surgical Nursing
One of the program's main goals is to position graduates to earn their licensure through the National Council Licensing Examination (NCLEX-PN). The program is approved by the Pennsylvania State Board of Nursing (P.O. Box 2648, Harrisburg, PA 17105-2649, 717-783-7142, www.dos.state.pa.us).
How You Can Learn about Practical Nursing
The Practical Nursing program offers a valuable blend of classroom learning with clinical experiences designed to enable students to apply what they know in professional settings. In fact, Penn Commercial Business/Technical School is affiliated with a number of healthcare facilities in the Pennsylvania area for this purpose. You will train in these facilities under the direct supervision of medical professionals, facing real-life situations.
Some of these facilities include:
UPMC Mercy
Humbert Lane Nursing and Rehabilitation Centre
Community Action Southwest Head Start/Early Head Start
Southwest Regional Medical Center
Kade Nursing Home
Providence Point
Your Child's Place
Becoming a licensed practical nurse means you will be responsible for a wide variety of clinical tasks and directly involved with patient care. In our Practical Nursing program, you will learn the necessary skills in treating and communicating with patients from accomplished instructors who have years of experience as registered nurses. You will learn and train for the required skills for the healthcare field in our modern facilities and laboratories.
When You Can Learn at Penn Commercial
Classes are forming now, so the best way to get started is by calling 724-222-5330 today or stopping by our campus. Once enrolled, classes are scheduled Monday through Friday, between 8:00 a.m. and 4:30 p.m.
Clinical rotations are scheduled between Monday and Friday at one of our contracted clinical affiliates, and hours may begin as early as 7:00 a.m. and run as late as 11:00 p.m., depending on the needs of the clinical site.
Where You Can Go after Graduating from Penn Commercial
Penn Commercial Business/Technical School has been proudly empowering students and changing lives since 1929. For us, empowerment is the key to academic and professional success.
The job market for nurses is growing above average, following the health care industry growth trend. According to data retrieved from O*NET OnLine, the job growth projection from 2016 to 2026 is 10% – 14%, which is considerably faster than the 7% average. The projected number of job openings for that same period is 62,700.*
As you can see, nursing is an in-demand profession. The Practical Nursing program prepares graduates to enter the field as Licensed Practical Nurses trained to provide compassionate health care and effective communication with patients and their families.
Practical nurses work in multiple settings, such as:
Hospitals
Nursing facilities
Physicians' offices
Clinics
Outpatient care centers
Home health care services
Schools
At Penn Commercial you will be taught the skills necessary for you to pursue a career as a Practical nurse through personalized instruction, experienced faculty, up-to-date facilities and academic support.
Who Hires Our Grads
Bridgeville Rehabilitation and Care Center
Dedicated Nursing Associates, INC
Excela Health
Hawthorne Woods Assisted Living
Paramount Nursing & Rehab
Premier Washington Health Center
Presbyterian Senior Care
Providence Point
Ruby Memorial Hospital
Southwestern Healthcare Center
St. Clair Hospital
Strabane Woods
Townview Health & Rehab Center
Trinity Health System
Uniontown Hospital
To help students find job placement after graduation, our alumni & career services can offer a variety of services like job fairs, career counseling, interviewing workshops, job listings, resume assistance, employment newsletters and externships.
Our alumni network can also be very helpful. You can find our former students throughout the area working in different medical facilities.