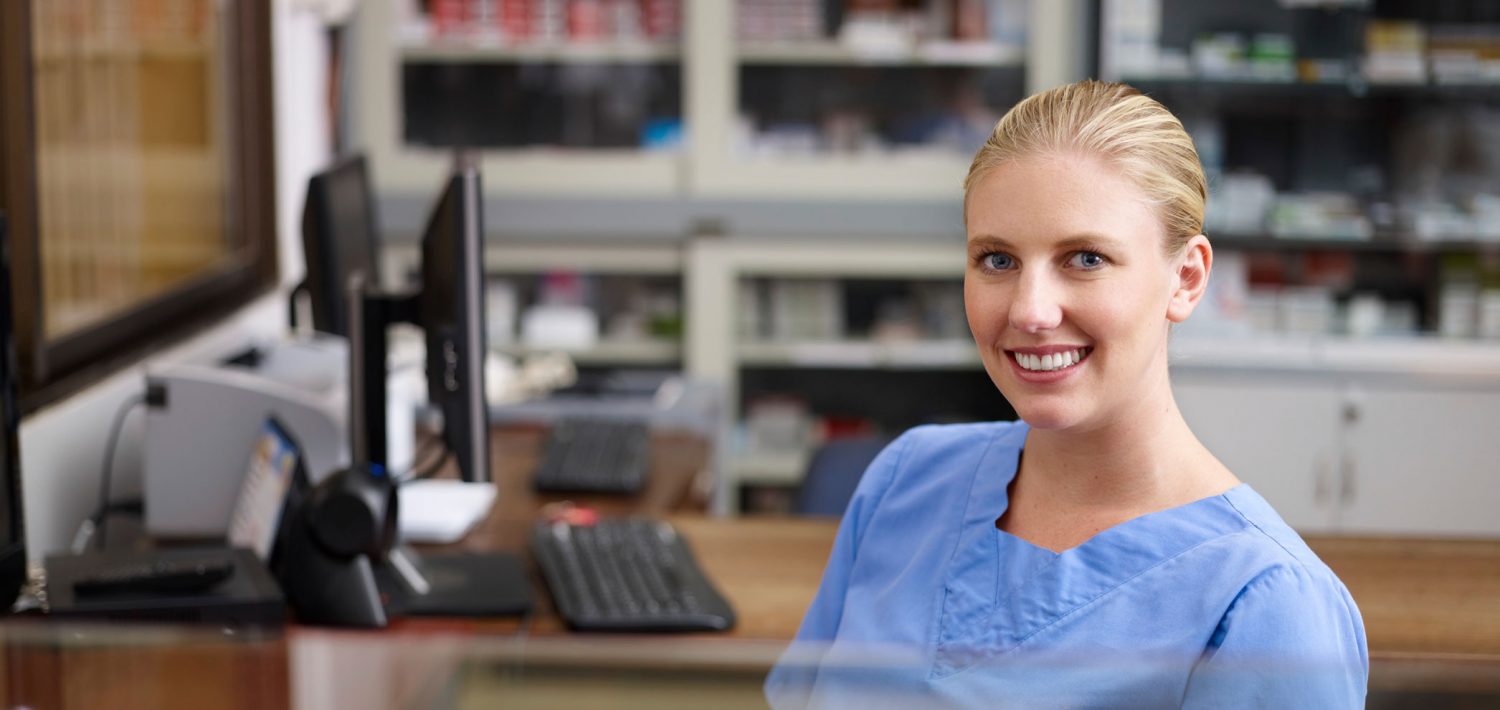 The world of health care is complex, and it becomes more complicated by the day. Both doctors and nurses rely on a properly functioning team in order to do their jobs efficiently. For medical offices and health care centers to thrive, it is essential that they have a team capable of keeping the business end of the operation running smoothly. That is where Medical Office Administrators come in.
Our Medical Office Administration program prepares students who are looking to launch a new career in health care and help health care facilities function efficiently.
Located in Washington County, Pennsylvania – Penn Commercial Business – Technical School provides Medical Office Administrator training solutions. The information below will cover Medical Office Administration salaries, where you can go to school for Medical Office Administration, and speak to Medical Office Administration schools near you!
Our program awards the associate in specialized business degree in only 18 months, allowing you to work in different positions in physicians' offices, clinics, hospitals and many other health care sites.
What You Can Learn at Penn Commercial
At Penn Commercial Business/Technical School the Medical Office Administration program provides a well-rounded learning experience to students, incorporating the necessary technology, and empowering students to communicate effectively with doctors and nurses. Areas covered include:
Medical Terminology
Medical Documentation
Medical Computer Applications
Payroll Records and Accounting
Medical Office Procedures
Medical Insurance and Billing
Medical Coding
Clinical Assisting
Communication
Pathology
Introduction to Psychology
Additionally, you will gain instruction on computer programs and software used in the field, necessary accounting applications and physiology.
The Medical Office Administration program also prepares students to sit for and pass the National Registry Healthcare Administrator Examination.
How You Can Learn more about Medical Office Administration
As a student in the Medical Office Administration program, you will blend important theory from classroom instruction with an abundance of opportunities for hands-on learning in laboratory settings, where you will apply your knowledge to real-world scenarios.
You will gain experience working with the relevant technology and software that are typically used in the field today. The program instructors are skilled professionals who have worked for years as Medical Office Administrators and can share crucial knowledge about the health care industry.
"The teachers are very good. If I ever had any questions they always took the time to explain it. They are all an excellent asset to Penn Commercial's medical programs." Bernadette Waters, Penn Commercial graduate
At Penn Commercial, we offer modern facilities and laboratories in which you will train in and learn all the required abilities for the health care field. As part of the program, you will complete an externship at a health care site in order to practice what you have learned.
When You Can Learn Medical Office Administration
Classes are forming now, so the best way to get started is by calling 724-222-5330 today. You can also visit our campus to get more information and see our facilities.
Once enrolled, classes are scheduled Monday through Thursday, between 8:00 a.m. and 4:30 p.m., and externships are scheduled during the sixth and final quarter of the program.
Where You Can Go to Learn Medical Office Administration
At Penn Commercial, we empower students to help achieve their professional goals and successfully launch new careers. And that is what Penn Commercial Business/Technical School has been doing since 1929: Empowering students. For more than 80 years we have been training students and heightening their abilities so they can be well prepared for challenges they might encounter in the health care job market.
The health care industry has been growing significantly, which makes now the perfect time to start your career as a medical office administrator. According to data retrieved from O*NET OnLine, the job growth projection from 2014 to 2024 is 14%. The projected number of job openings for that same period of time is 163,800.*
One of the key strengths of the Medical Office Administration program at Penn Commercial Business/Technical School, and of entering the medical office administrator field, is the wide range of settings in which you will be qualified to work. This degree allows you to work in a variety of positions including:
Medical Office Specialist
Medical Administrative Assistant
Front Office Staff
Office Assistant
Medical Receptionist
Medical Record Copy Clerk
The program is designed to prepare graduates for entry-level positions in different facilities, such as:
Physicians' offices
Hospitals
Urgent care centers
Health care clinics
Nursing homes
Walk-in clinics
Medical records departments
To help students successfully find the right position, our alumni and career services offer job fairs, career counseling, interviewing workshops, job listings, resume assistance, employment newsletters and externships.
Our alumni network can also be very helpful. You can find our former students all around the area working in different industries and achieving great success in their professional lives.
*http://www.onetonline.org/link/summary/43-6013.00
Additional Program Entrance Requirements
In addition to your high school diploma or GED certificate, entrance to the Medical Office Administration program at Penn Commercial requires the following:
Clinical duties require a reasonable level of manual dexterity, lifting, sitting, standing, bending, vision and hearing acuity