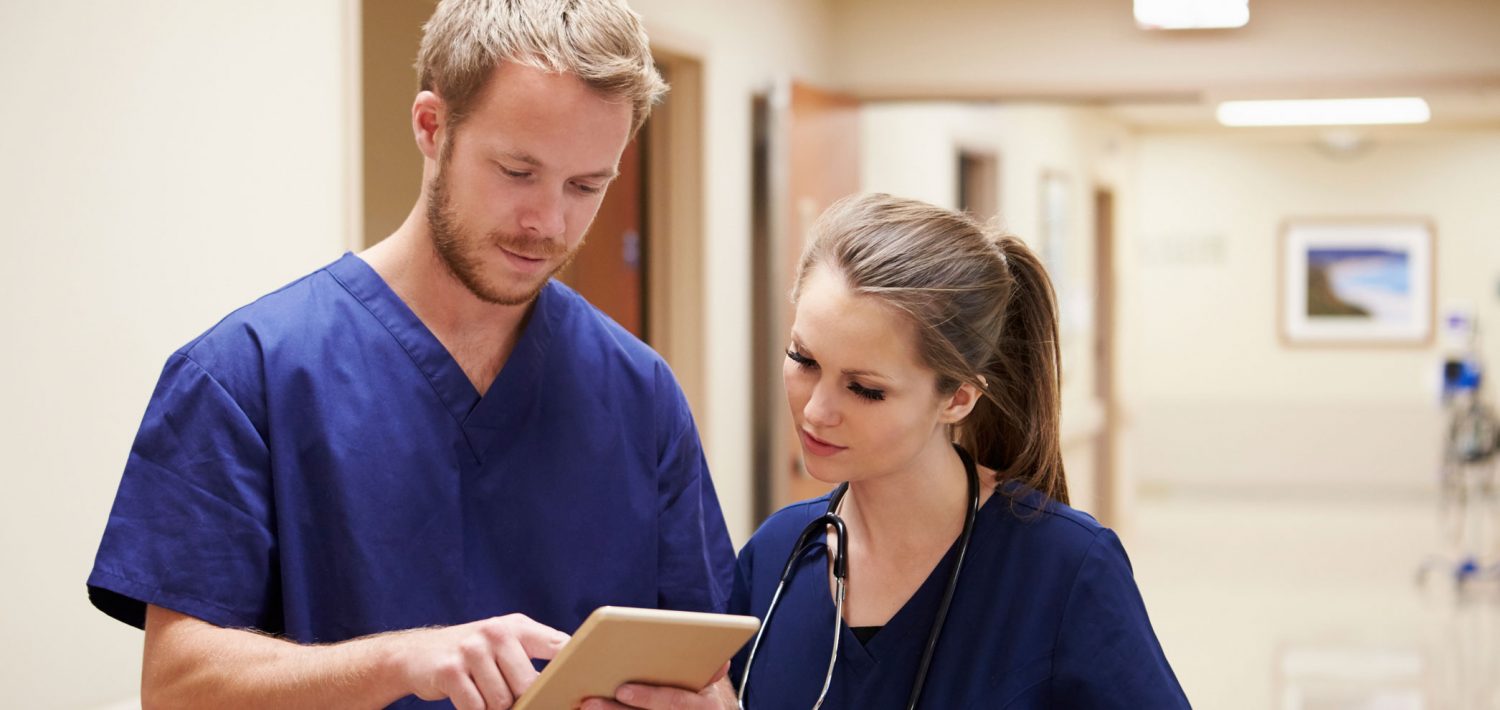 Working as an important member of a health care team is an experience like no other. In today's health care arena, medical assistants are becoming increasingly relied upon by doctors and nurses, and find themselves with a broad range of responsibilities. In any medical office, success is often determined by the quality and dedication of their medical assistants.
Our medical assistant program is designed to prepare students to meet their responsibilities, and achieve a fulfilling career in the health care industry.
The medical assistant program will award you the associate in specialized business degree in 18 months, allowing you to work in different positions in hospitals, clinics, doctor's offices and many other settings.
What You Can Learn
In the medical assistant program, you will explore administrative, front-office areas associated with the profession, as well as the clinical skills you will need to assist doctors and nurses in patient care. Some of the areas covered in the program are:
Medical Law and Ethics
Anatomy and Physiology
Human Diseases
Medical Terminology
Pharmacology
Taking Patients' Temperature, Blood Pressure and Measurements
Medical Documentation
Medical Office Procedures
Laboratory Procedures
Clinical Assisting
Communication
The main goal of the medical assistant program is to provide the student with the necessary knowledge and skills to play a vital role in a health care team.
How You Can Learn
Becoming a medical assistant means you will be responsible for a wide variety of tasks—from front office responsibilities, like scheduling appointments and greeting patients, to clinical duties, like assisting doctors and nurses with patient care. As a student in the medical assistant program, you will take your classroom studies covering all of these areas and have an abundance of opportunities to apply that theory in meaningful, hands-on settings.
At Penn Commercial we offer modern facilities and laboratories in which you will train and learn all the required abilities for the health care field. Our instructors are seasoned health care professionals who bring real-world experience and are dedicated to your success. You will also complete an externship at a health care site as part of the program in order to practice what you have learned.
"The teachers and the things I learned at Penn Commercial prepared me for my job. The externship really helped me prepare."
Tera Dorsey, Medical Assistant, Waterdam Pediatrics
When You Can Learn
Classes are forming now, so the best way to get started is by calling 724-222-5330 today or stopping by our campus. Once enrolled, classes are scheduled Monday through Thursday, between 8:00 a.m. and 4:30 p.m., and your externship will be scheduled in the last quarter of the program.
Where You Can Go
At Penn Commercial Business/Technical School we believe in empowering our students. For us, this is the way to achieve professional goals and successfully launch new careers.
The job market for medical assistants is growing considerably above average. According to data retrieved from the Bureau of Labor Statistics, the job growth projection from 2014 to 2024 is 23%—considerably faster than the average, which is 7%. Now is the perfect time to start your training for a career as a medical assistant, since the projected number of job openings for that same period of time is of 262,100. *
There are multiple examples of employment opportunities for those who hold a medical assistant associate degree:
Certified Medical Assistant
Electrocardiogram (EKG) Technician
Medical Biller
Medical Assistant
Medical Representative
Medical Administrative Assistant
Administrative Medical Assistant
Podiatric Medical Assistant
This program's mission is to equip you with the knowledge and skills it takes to pass your certification exam and enter the field so you can take advantage of that increasing demand.
As a medical assistant you will execute administrative and clinical tasks in multiple settings and offices, such as:
Hospitals
Physicians' Offices
Clinics
Outpatient Care Centers
Other Health Care Facilities
Classes at Penn Commercial Business/Technical School are tailored to teach every skill necessary for you to succeed in a career as a medical assistant. We do that through personalized instruction, experienced faculty, cutting-edge facilities and academic support.
Our alumni and career services can help you find the right position in the job market. Penn Commercial Business/Technical School was opened in 1929, and since then we have successfully placed a great number of students. You can find our alumni network all around the United States working in different industries and achieving great success in their professional lives.
Students can find job placement assistance with services like job fairs, career counseling, interviewing workshops, job listings, resume assistance, employment newsletters and externships.
*http://www.bls.gov/ooh/healthcare/medical-assistants.htm#tab-1
Additional Program Entrance Requirements
In addition to your high school diploma or GED certificate, entrance to the medical assistant program at Penn Commercial requires the following:
Physical examination and immunization record
Ability to lift and carry up to 50 pounds
Ability to assist with lifting, moving and transferring patients onto an examination table
Clinical duties require a reasonable level of manual dexterity, lifting, sitting, standing, bending, vision and hearing acuity